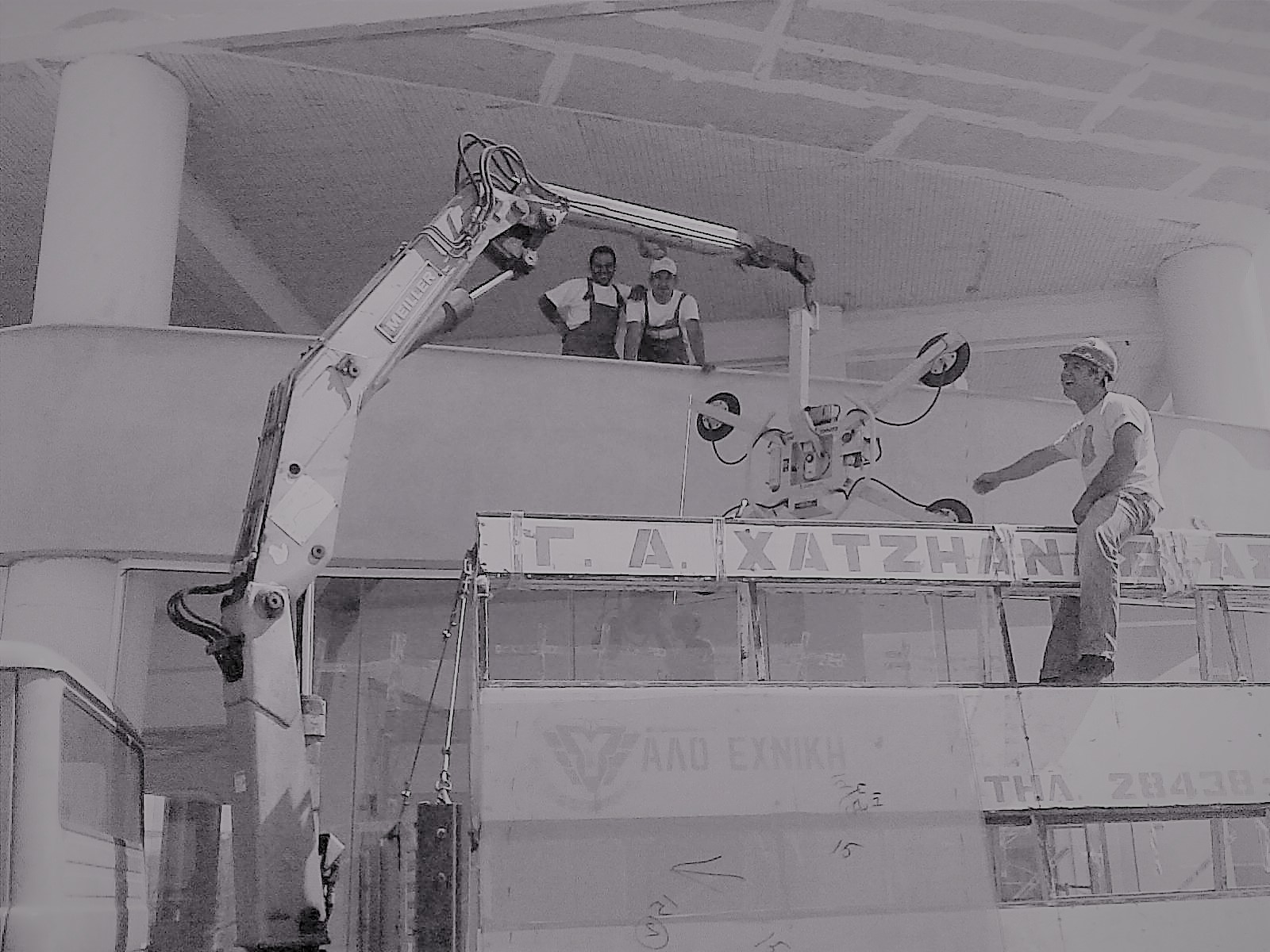 Yalotechnikí
Chatzianastasiou A. & SIA OE
Glass Manufacturing - Glass - Crystals - Mirrors - Energy & Bulletproof Glass - Alexandroupoli

In 1969, George Chatzianastasiou was the first in Alexandroupolis to deal exclusively with the processing and installation of flat glass. From then until today, with consistency, professionalism and continuous commitment to the provision of quality products and services, the family business YALOTECHNIKI claimed to hold a prominent position in the glass industry and not only, since it is now able to offer complete construction solutions, with a guide the proper use of this unique building material and its products.
We specialize in processing and installation:

• Energy glazing
• Safety glass
• Decorative glass
• Glass of special applications
• Plexi glass and polycarbonate sheets


As well as in the supply, installation and maintenance of automatic doors (sliding and opening) in:

• Stores
• Hotels
• Shopping malls
• Hospitals
• Factories

Also, in collaboration with reliable partners, we manufacture patios, lighting fixtures, furniture with glass as the main element and many other constructions that we will be happy to present to you!